American singer-songwriter Taylor Swift surprised her fans on Thursday morning with an announcement of a new album.
"Surprise. Tonight at midnight I'll be releasing my 8th studio album," Swift wrote in her Twitter post.
The new album's name is "Folklore".
Along with the new album, Swift also shared details on the music video for her new song, "Cardigan".
According to Swift she wrote and directed the whole thing.
She also assured her fans that the whole shoot was "overseen by a medical inspector".
Everyone wore masks and socially distanced from each other, she said.
She also did her hair, makeup, and styling, she added.
Folklore
The album includes 16 songs in the standard edition, she said.
However, a bonus track, titled, "the lakes" was added in its deluxe edition.
Swift shared that she "poured" all of her "whims, dreams, fears, and musings" into the album.
In addition to the announcement, Swift also shared the album's cover.
It is a black and white image of Swift in the middle of a forest, surrounded by tall trees.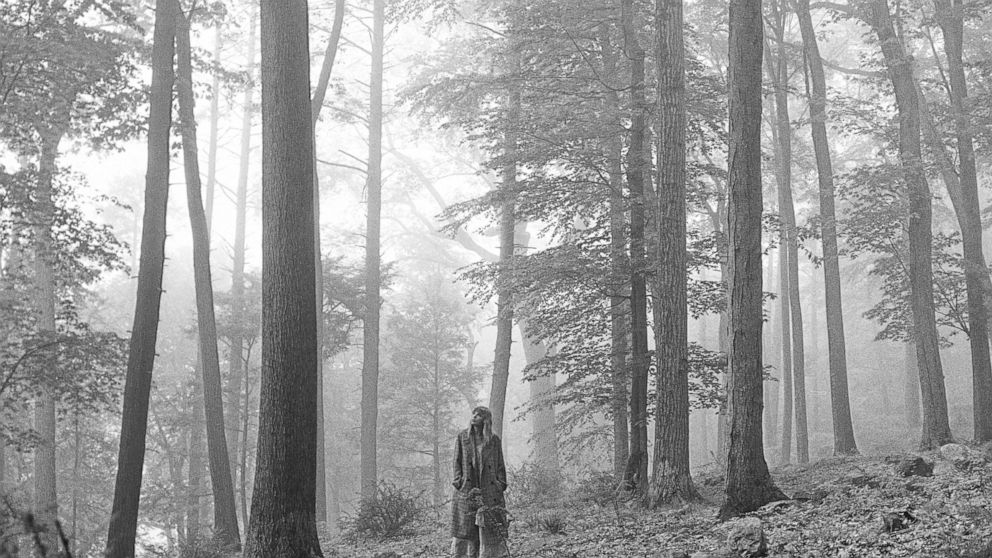 Quarantine Blues
According to Swift, the album's creation is unplanned.
"Most of the things I had planned this summer didn't end up happening," she wrote.
However, "there is something I hadn't planned on that DID happen" she added.
According to Swift, she "wrote and recorded" her 8th album, "Folklore" while in "isolation".
Swift also shared that she has got to collaborate with her "musical heroes" when doing her album.
Aaron Dessner, Bon Iver, William Bowery, and Jack Antonoff all helped her in writing and producing her new album.
On Uncertainties And Doing Something You Love
Swift also shared her feelings on her album's release and said that before 2020 she would've "overthought" on it.
However, "the times we're living in keep reminding me that nothing is guaranteed," she said.
When making something you love, one "should just put it out into the world," she added.
She concluded, "that's the side of uncertainty I can get on board with".