Park Won-Soon, mayor of South Korea's capital city Seoul was found dead in a hill in the northern part of the city.
On Thursday, Park''s daughter called the police after her father gave her a "will" sounding message then left their home.
After the report, authorities consisting of police, firefighters, and rescue dogs then went on a massive hunt to find Park.
A rescue dog found Park's body, seven hours after his daughter's report.
Park's Will
There was no official statement yet on Park's cause of death, despite rumors of suicide.
However, police have eliminated the possibility of a foul play.
On Friday, authorities revealed Park's "will" to the public.
This is due to a request from his family, as per an Associated Press report.
"I feel sorry for everyone," Park said in his "will".
He also said his thanks to everyone who "has been" with him in his life.
Moreover, Park requested that his remains undergo cremation.
He also wants his family to scatter his ashes near his parents' graves.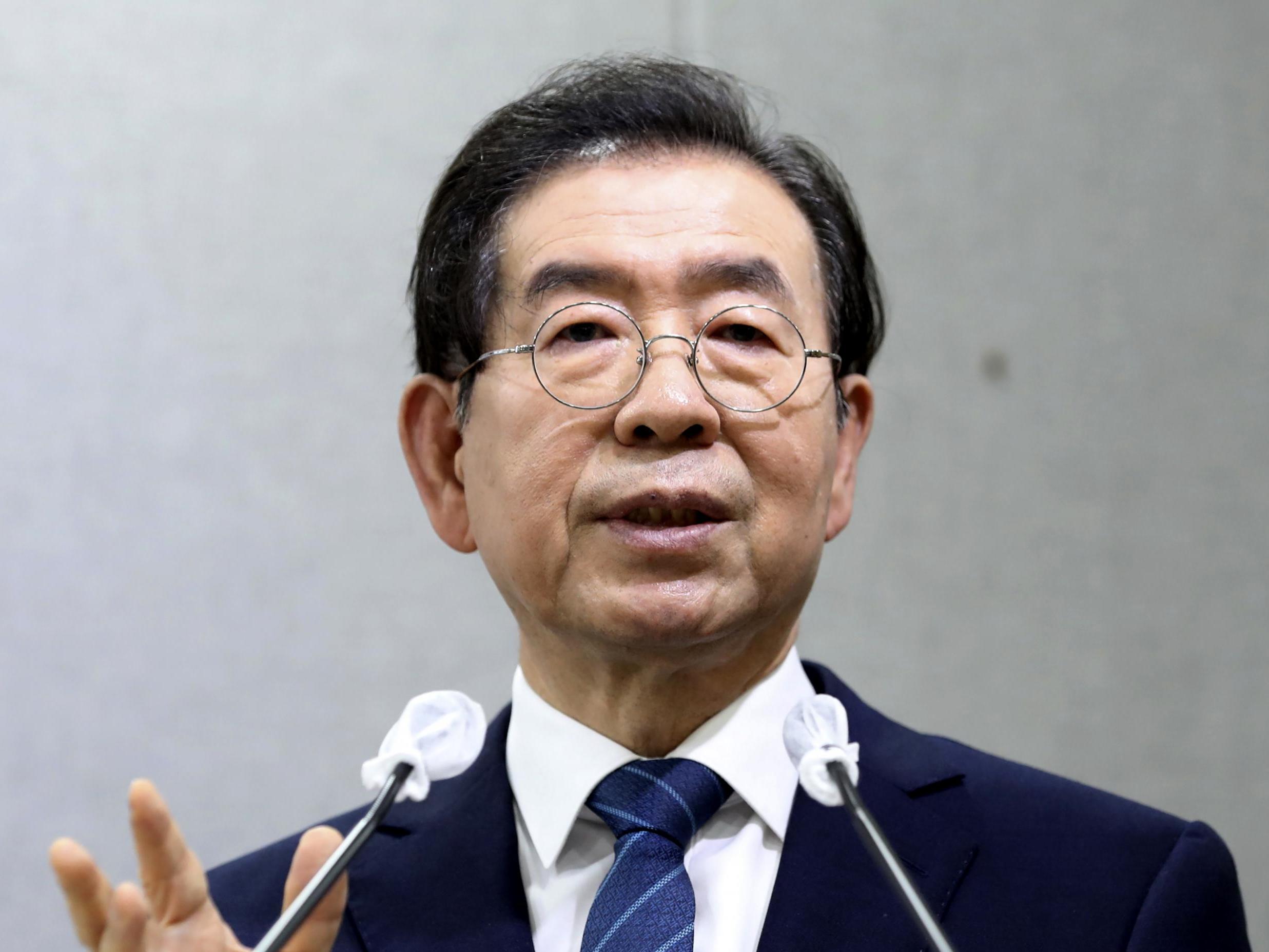 Support And Controversy
Park was a popular political figure in South Korea, a known progressive and a former human rights lawyer.
He was also Seoul's Mayor since 2011 and a strong liberal candidate for South Korea's presidential election in 2022.
That is why a lot of his people, especially his supporters are shocked by his death.
People flocked outside the Seoul Hospital when his body arrived with messages of condolence and support.
However, not everyone sympathizes with his death.
Amid news about the Mayor's death, Park's alleged misconduct also surfaced in media reports.
According to the police, on Wednesday, one of Park's female secretary filed a report against him about the alleged harassment.
The complainant's identity is still a secret to protect her privacy.
This is the reason why critics have been questioning Park's portrayal of himself as a defender of women.
Park is known as a "feminist mayor" and a vocal supporter of the "Me Too" movement.
When he was still a human rights lawyer, Park, represented a University Research Assistant in court.
They won a case against a professor accused of s****l harassment.