Anti-racism trailblazer, Colin Kaepernick, will soon have his life on Netflix, said a CNN report.
The streaming giant announced it will have a new limited series titled "Colin in Black & White."
Kaepernick has long been in the spotlight.
Ever since 2016, Kaepernick made national news when he refused to stand as the National Anthem played before NFL games.
This is to protest police shootings of African-American men and other social injustices faced by black people in the US.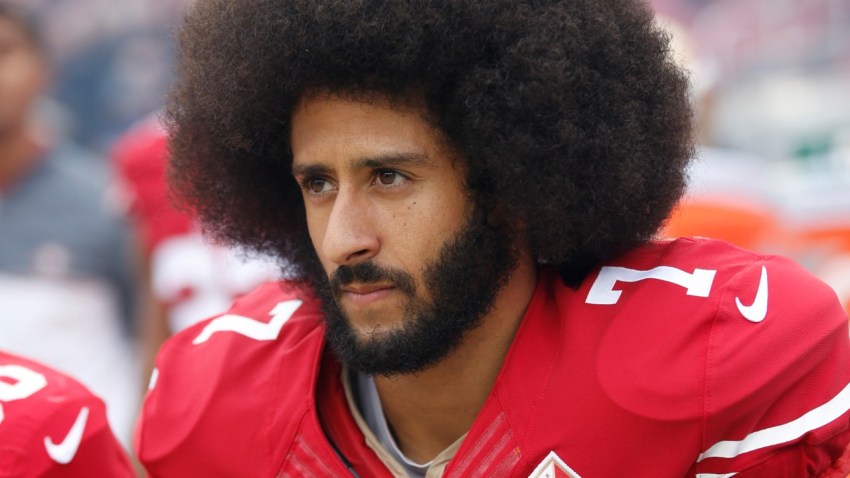 President Trump's Ire
For that Kaepernick has earned the ire of US President Donald Trump.
Trump even went on a rally on March 20, 2017.
That is the exact date Kaepernick would never play in the NFL, since then.
Trump during the rally in Louisville, Kentucky, and publicly eviscerated Kaepernick.
All that being said: the NFL recently said they are welcoming Kaepernick back into the league after admitted they were wrong not to listen to their players.
This development has also irked Trump.
The Showrunners
Oscars nominee, Ava DuVernay, will base the story on Kaepernick's high school years.
According to the report, the player will appear in the series and add his own voice to the project.
The limited series will run for six episodes.
DuVernay will reunite with Michael Starrbury, who will write and serve as executive producer. DuVernay and Starrbury previously worked together on "When They See Us."
That collaboration had received 16 Emmy nominations.
Kaepernick's Credentials
Kaepernick is currently a free agent; he last played as the quarterback of the San Francisco 49ers since 2012.
He went to John H. Pitman in Turlock, California where the focus of the Netflix series will be.
The 6 foot, 4 inch; 230 lb.; 32-year-old athlete was drafted in 2001 and was the 36th picked in the second round.
His career highlights and awards include: two-time WAC Offensive Player of the Year (2008, 2010);
NFL record for the most rushing yards by a quarterback in a single game (181 yards);
NFL record for the most rushing yards by a quarterback in a single postseason (262 yards).