Records are meant to be broken.
Thus, an 11-year old Brazilian boy has broken a record set by skateboarding legend Tony Hawk and cemented his way to record books, said Forbes.
Brazilian skater Gui Khury is the first person to ever completed a 1080-degree turn, or three full rotations, on a vertical ramp.
Khury posted this feat over at Instagram on Friday, with the caption: "1080!!!I have no words to explain what just happened…"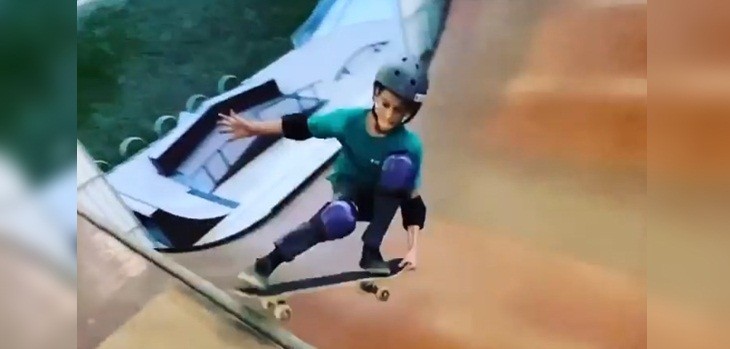 By doing so, Khury crashed the previous 900-degree record on a vertical ramp held by Tony Hawk in 1999.
"I'm very happy and super proud. I love skateboarding so it means a lot to me," Ricardo Khury said on his son's accomplishment.
No matter where Gui Khury's skateboarding career takes him next, his name will always be prominently inscribed in its record books, said a report on Forbes.
"It's definitely easier to spin when you're smaller, but it's harder to get speed," Khury said to Forbes.
The elder Khury said it helped that his son is home due to the coronavirus pandemic, and he got a lot of time to practice.
"It helped doing home school and saving energy for practice," Khury said.
His grandmother has several structures in her backyard that Khury can use to practice.
Hawk is a native of San Diego, California and celebrated his birthday Tuesday (May 12th).