An interview of Viola Davis two years ago explaining Hollywood's race pay gap resurfaced on Twitter, two years after it was aired.
The less than a minute viral interview is part of a longer interview celebrating Davis' journey in her career.
In 2018, Women in the World, a recently defunct women's organization interviewed Davis in one of its annual summits.
The less than a minute video made its round on Twitter, on June 1st.  
Davis enumerated her awards.
"I got the Oscar, I got the Emmy, I got the two Tonys," she said of her awards.
The talented artist also shared the works she did in the acting industry.
The actress's projects include acting on and off-Broadway, TV shows, and movies.
"I've done all of it," she said.
The multi-awarded actress also compared her own achievements with other a-lister women in Hollywood.
"I have a career that's probably comparable to Meryll Streep, Julianne Moore, Sigourney Weaver," she said.
In addition, they, including Davis all came from universities, popular for producing famous artists, like Yale, Juilliard and NYU. 
However, she is still "nowhere near them".
Davis added, that "as far as money" and "as far as job opportunities" go, she is still "nowhere close to it."
Davis went on to tell her experiences whenever she calls executives on the phone, telling her almost the same things.
"You're a black Meryl Streep," they said, and "there is no one like you".
Davis added, "okay, then if there's no one like me, you think I'm that, pay me what I'm worth. You give me what I'm worth."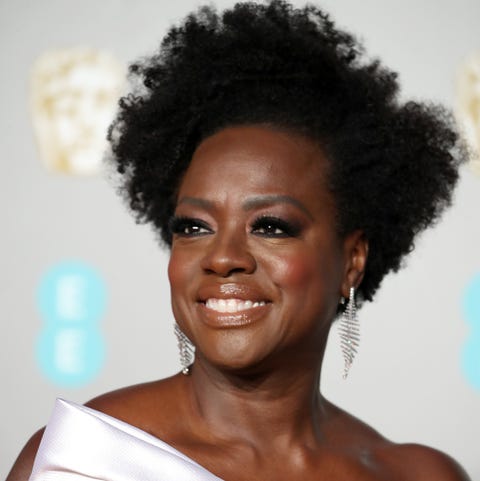 The Issue on Hollywood's Pay Gap
In a 2019 report by The Conversation, they made their own investigation on the salary gap between male and female actors.
They used the data on "all reported salaries from 1984-2018", as well as the actors' gender and race.
They were able to surmise that the gap between men and women actors in Hollywood is about 45%. Women get an average salary of $6.6 million while men get $11.9 million.
In Davis' interview in Women in the World, Davis said on Hollywood's Pay Gap,
"We probably get a tenth of what a Caucasian woman gets," she said.
Furthermore, this is despite the fact that she's already "number one on the call sheet."