"Limited edition short shorts now available," CEO Elon Musk tweeted on Sunday.
Tesla has overshadowed Toyota as the most profitable automaker and has taken a breather to mock the company's nitpickers, as per Al Jazeera.
 "Shorting" a stock in financial terms is betting that the stock will drop its price.
Revenge Best Served By Throwing Shade
Elon Musk has been known to take offense at short-sellers and nay-sayers. In 2018, the Tesla CEO sent a box of shorts to the hedge-fund owner and Tesla short-seller David Einhorn. 
The "Short Shorts" is on the Tesla shop website. It has a gold trim and "S3XY" in gold across the back, which he named after the Tesla models.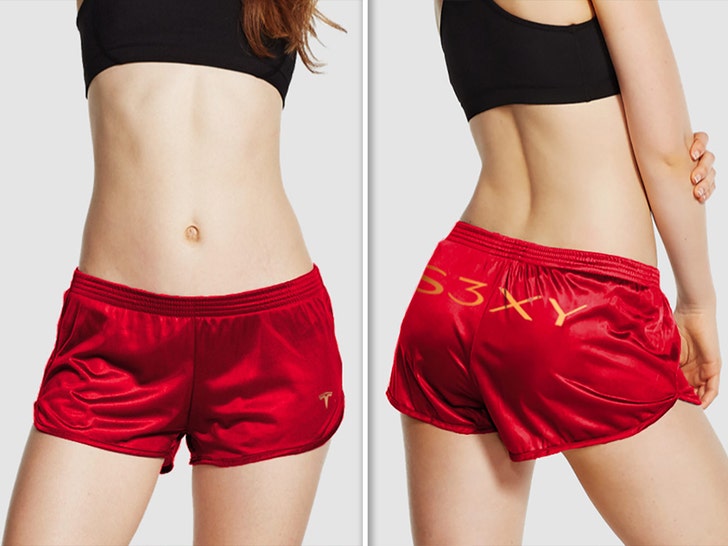 The shorts cost $69.420, the last three digits are an obvious reference to Musk's well-known tweet in 2018.
In 2018, he shared that he was considering taking Tesla private for $420 a share.
420 is also a codeword for cannabis.
That said, the tweet put him in a spot and robbed him of his position as Tesla chairman.
Why Wear Short Shorts
Product description says: 
"Relax poolside or lounge indoors year-round with our limited-edition Tesla Short Shorts, featuring our signature Tesla logo in front with "S3XY" across the back.
Enjoy exceptional comfort from the closing bell."
On a More Serious Note
Tesla employees and labor activists say the company is threatening to fire workers who haven't returned to work in California factory since it reopened.
They're afraid of catching the coronavirus, said an Associated Press report.
"There are people we are paying to keep us safe, and they're just turning the other cheek," said Tesla worker Carlos Gabriel, one of the organizers of a rally scheduled at the Alameda County Public Health Department in Oakland.
"They should be holding (Tesla CEO) Elon Musk accountable."
Tesla has plans to maintain the safety of its employees which includes temperature checks, wearing gloves and masks, installing barriers between workers, and maintaining social distancing. 
In early May, Musk told workers that they didn't have to return to the plant if they weren't comfortable with it.