Actress Demi Moore offered an explanation on why on earth she has a wall to wall carpeted bathroom.
This is after her bathroom went viral.
Conversely, Moore thinks it's hilarious the way the photo of her podcasting in the bathroom went.
Speaking to host Seth Meyers on his late-night show, Moore said she welcomed the reception she is receiving.
"I appreciate the interest in all my oddities," she added.
Ex-Husband Thrown Under The Bus
Moore threw her ex-husband under the bus, when she explained the culprit for the wall-to-wall brown carpet.
"That originally was a Bruce Willis choice, not to put it off on him," Moore said.
It was her ex-husband's decision to carpet the bathroom of their Idaho home.
She went on to say that it's not actually that odd considering the home is in the mountains and it gets "very cold."
The fascination into Moore's loo began after she tweeted a few images of her recording her new podcast, "Dirty Diana" sitting in there on a mini couch.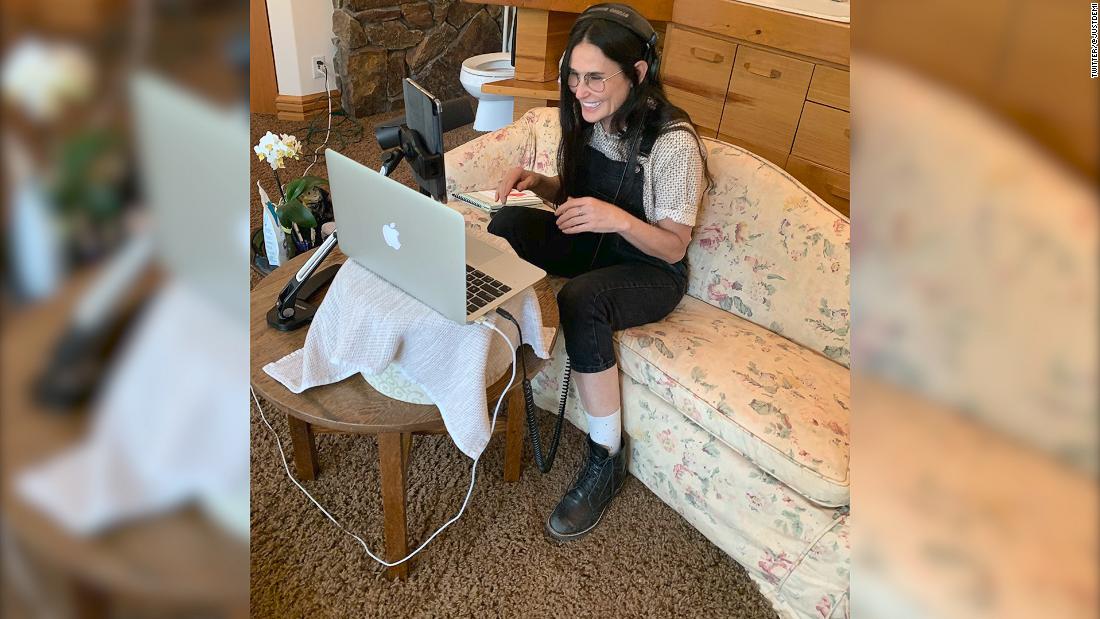 Other Oddities In Their Home
The brown carpet inside the bathroom is not the odditie in their home.
Moore pointed out that she also owned a giant tennis ball and a very big safety pin.
Likewise, she also owned a miniature couch.
Which she said, disappointed her the most because no one seems to notice the couch.
However, most commenters also took notice of the Joan of Arc statue.
Watch the full interview here.
Why She Chose The Bathroom For The Podcast
Moore said she chose to record her podcast in her bathroom because the acoustics were better.
She had a six-episode mini-series, created by director Shana Feste, that will launch Monday.
It stars Moore as Diana, who is helping women record their fantasies — which she then sells on the internet.