Beginning midnight on Tuesday, all bars, breweries, and wineries will be shut down, said a CBS8 report.
According to the report, the order also includes seven other counties.
This is after the state experiences a surge in new cases and evidence of rising community transmission.
The Governor tweeted on Sunday:
"Due to the rising spread of #COVID19, CA is ordering bars to close in Fresno, Imperial, Kern, Kings, Los Angeles, San Joaquin, and Tulare."
"While recommending they close in Contra Costa, Riverside, Sacramento, San Bernardino, Santa Barbara, Santa Clara, Stanislaus, & Ventura."
What Can Open?
On June 12th, the state allowed the reopening of may establishments that were closed due to the pandemic.
The reopenings included bars, restaurants, and places of worship. In a statement, Governor Newsom said:
"Californians must remain vigilant against this virus,"
"COVID-19 is still circulating in California, and in some parts of the state, growing stronger."
"It is critical we take this step to limit the spread of the virus in the counties that are seeing the biggest increases.
"…Don't gather in groups, and if you are older or have a condition that puts you at higher risk.
"Protect yourself by staying home."
Proactive Stance
Though San Diego County is not included in the closure order by Governor Newsom, but initiate the closing anyway.
This is due to the fear that the virus could have the same effect as with other Californian counties.
For this, County Supervisors Nathan Fletcher Greg Cox issued a warning:
San Diego could see itself back to near-total lockdown, if cases continue to rise at an alarming rate.
"It's certainly a possibility, but the worst-case scenario for our region," said Fletcher.
"We cannot do this alone. We can't stop (the spread), but we want to slow it. "It's better if we can take incremental steps to dial things back."
Bars Are The Culprit
The state's news release says that "bars are social environments where groups of people mix".
"In these environments, alcohol consumption reduces inhibition and impairs judgment. (That) leads to reduced compliance with recommended core personal protective measures".
The release cited being under the influence some restrictions are never met, which includes:
Mandatory use of face coverings
Practice safe social interaction
Physical distancing
"Bars are generally louder environments requiring raised voices leading to the greater projection of droplets," it added.
The report noted that these factors present a higher likelihood of transmission of COVID-19 within groups.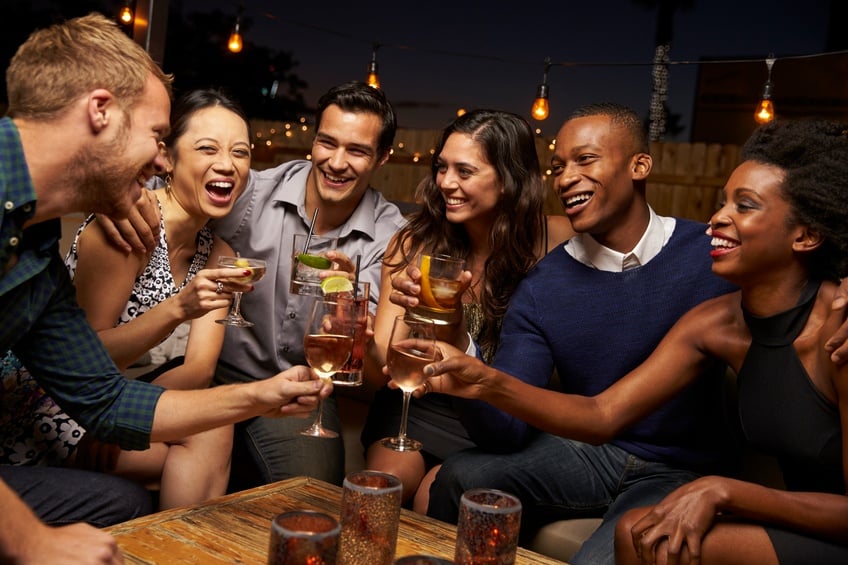 Los Angeles Mayor, Eric Garcetti, offered support for the Governor's order.
He tweeted:
"As we started reopening more businesses, we cautioned that we may need to change course to protect public health.
"…I support @CAGovernor's order to close bars in L.A. County and other counties to limit the spread of COVID-19."
Imperial County, which is near San Diego County, has also had a high number of coronavirus cases. This has prompted Governor Newsom to push the re-imposing of a stay-at-home order.
Health Official's Warning
Health officials had attributed the rise in cases to the reopening of bars and the demonstration against police brutality.
Robert Redfield, the director of the Centers for Disease Control and Prevention (CDC), called it "seeding events."
Which according to them this has directly affected the county's younger population particularly hard.
Federal health officials had warned that there will be a surge of coronavirus cases among the youth.
California isn't the only state to close bars, Texas has also closed many, click here to read more.
This is due to their participation in the protests after the death of African-American George Floyd.
His death has unleashed protest across the country to ask for social justice and end systemic racism.